27 July 2005
John Texas
Austin, Texas
USA
Excellent place and wildly cheap for Paris! One bad experience Id like to warn everyone about. I had take a picuture of the Moulin Rouge (in the middle of the day) and was tring to find my wayout, when a frenchman approched me and asked me if I wanted to have cheap beers at his bar. I tried to tell him I was okay but he pulled me to his bar which was least to be said a bit dodgy, and of course no one spoke english. A normally dressed lady sat next to me and tried to make conversation in bad english and before I knew it she was consuming a bottle of champaign on my expence! I told them I had enough and just wanted to leave but they insisted I pay for her bottle which convinently cost 500 euros!! There was a promise of additional 'services' after I paid, but to be honest they could not pay me 500 euros to stay with a french women which was old enough to be my mother. In the maddess that ensued afterwards, I finnally agreed to pay a very small portion, finished my drink, and promptly left enraged.
My mistake was that I was tring to be too polite, as most of us are in Texas. I recommend to everyone else to feel free to tell bothersome folks a stirn 'No' and if that doesn't work just give em the international sign for 'Fuck off'. You might feel alittle bad at first but trust me it might be for the best (but please dont do that to all frenchies, just the dodgy ones). Looking back in that situation I really didn't have to pay anything at all and it would have been fine. If ya'll ever get trapped just say no and demand to see the police. Other then that one experience Paris is a lovely city. Best of luck to the rest of ya'll and be safe.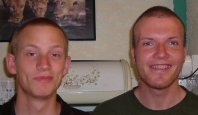 24 July 2005
Thomas Elgstroem & Tue Bo
Copenhagen, Denmark
Paris is so lovely, and this place is lovely as well. Really nice people working here, very close to town actually, all in all a very good bargain I should say...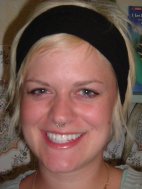 24 July 2005
Emily Driver
Chicago, IL
What a lovely, almost whimsical hostel. My friend and i were well taken care of, the staff is extremely kind, and the touch of kitsch throughout the rooms added to the great and homey vibe. Recommended for a nice,clean and cheap stay in a great neighborhood of Paris.
23 July 2005
Yasmin Winsor
Vancouver, Canada
Great location, very clean, funky tiles, reasonable priced, feels safe, friendly helpful staff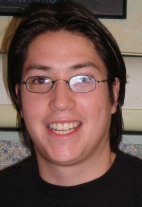 23 July 2005
Alberto Feenstra
Amsterdam, Holland
Cheap and good location; near subway and central. The breakfest is (too) early and not that much. The staff are is friendly and provide a service in line with the price; it is ok, but not reqlly good. Overall a good place if you want to be in Paris on a small budget.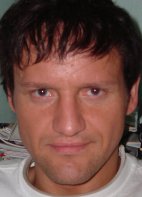 22 July 2005
Peeter
Estonia
poissxxl@hot.ee
Very good and friendly place and included breakfast, that is very good. I was here last year and now and hope stay next time when I visit Paris. Rooms is clean and other guys are very friendly. I wish this place for everyone.
photo 101 - 0116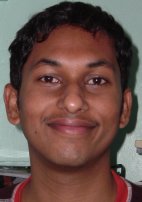 22 July 2005

Aju Mathew

India

drajumathew@hotmail.com

Guys, this place is for you if you are a budget traveller to Paris . Its near city centre, staff is friendly and its cheap. You can enjoy the wonderful breakfast too .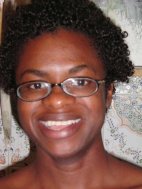 20 July 2005
Sharon
United States
This is may second stay here and it is wonderful, the staff is friendly and helpfully, the hostel is clean and well managed, and the location is great; you are in walking distance from the center of Paris. Plus the price is excellent; there are no where else in Paris I know of where you can get a bed and breakfast for less 20 Euros.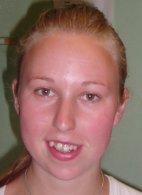 20 July 2005
Amanda
New Zealand
I have been here for one night so far in my stay of two, and I can say that it is lovely, it was very easy to find, I walked straight out of the metro and it was around the corner. The owner is lovely, he was really nice and told me everything that i needed to know. The accomodation is great, the beds are comfy and the showers are hot.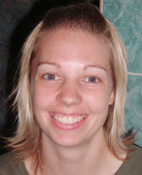 19 July 2005
Ewa
Sweden
I have had a lovely stay at the Bed & Breakfast. It's really cosy and in a great area of Paris.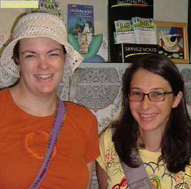 Martina and Sara
Italy
This hostel is very nice, quiet and full of colours, you can always find someone to speak with, and breakfast is good.